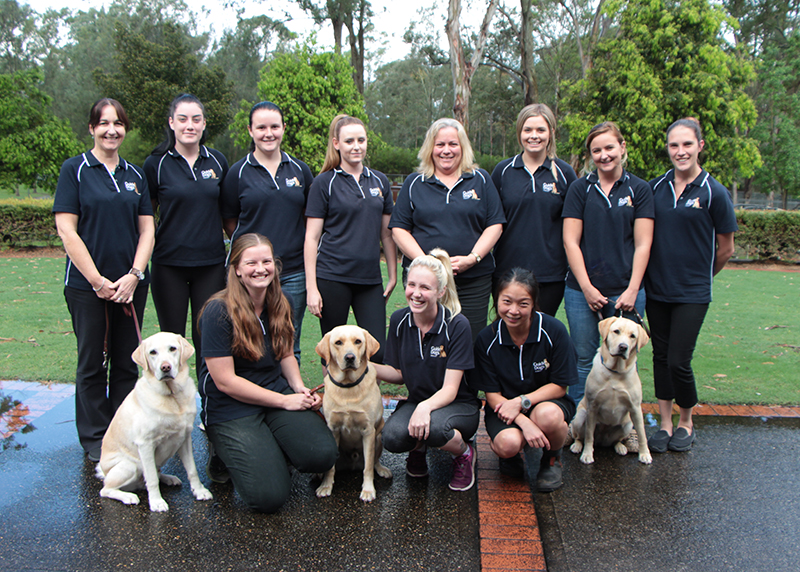 Kennel Team
The Kennel Team pride themselves in ensuring that all our dogs receive the highest quality of care when staying with us at the Guide Dog Centre. Our full time Kennel Attendants are trained in animal health and well-being, animal behaviour and enrichment practices, and kennel hygiene.
Our Team are consistently implementing innovative enrichment for our dogs. The team wants our dogs to feel like the Centre is their second home, treating all dogs as individuals and meeting all their needs. Our dogs are very much loved and we do our utmost to make their stay positive and pleasurable, whether they are just visiting for a few days, or for weeks at a time in training.
Alison Gardner
Canine Facilities Manager
Alison joined Guide Dogs in 2008 as the Kennel Supervisor. With the introduction of our Breeding Program and kennel opening times changing to 8am-8pm 7 days per week, Alison's role expanded, and she now leads an amazing team of 8 permanent staff and 13 casuals, who work together to provide our dogs with the best of health care, and to give them an enriched experience whilst staying at the Guide Dog Centre.
Alison has over 20 years' experience in Veterinary Nursing and previously owned and operated a dog boarding kennel and cattery. She enjoys the variety and busyness of her role and the Guide Dogs culture . She is passionate about her work and the remarkable programs that Guide Dogs delivers to clients.
Alison lives with Ambassador Dog Finn and her husband Greg. She has 3 adult sons and 2 adorable grandsons.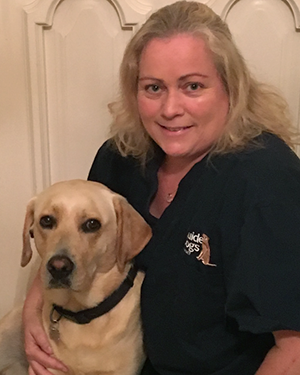 Sharon Zammit
Canine Facilities Team Leader
Sharon, a qualified Veterinary Nurse with over 13 years experience, joined the Guide Dogs team in 2019. Prior to joining Guide Dogs she worked in a variety of veterinary nursing positions and has experience in general practice, emergency and specialist fields (surgical and radiology).
Sharon's role involves overseeing the day to day operation of the kennels and healthcare of the dogs in residence. She works closely with the Canine Facilities Manager and the Kennel Team, and oversees our many kennel volunteers and Work Placement students.
Sharon seeks to continuously bring new ideas to enhance the dogs' experience in kennels and to provide innovative enrichment, care and relaxation to them.
Sharon has a passion for giving back to the community. Over the years she has volunteered with St Johns Ambulance and the NSW Rural Fire Brigades and by joining Guide Dogs she is able to turn this passion into a career.
In her spare time Sharon spends time with her 3 dogs, Tilly, Trigga and Khya (2x border collies & a border collie x kelpie), competing in flyball competitions and taking them on bushwalks/hikes. She also enjoys snuggling up on the couch with her two cats, Casper and Jasper.